We care about our planet, and you?
1% for the Planet® Tussock Jumper Sustainability Project
As a new member of 1% for the Planet®, Tussock Jumper will donate 1% of sales to environmental causes to help protect our seas.
Tussock Jumper ships wine across the world
Tussock Jumper bottles their wines in the country of origin to ensure superior quality, protect savoir-faire and jobs in the country of origin.
However, this increases the shipping of finished goods, creating more CO2 emissions. Ship to more than 60 countries also increases our environmental impact.
Join us to protect the oceans!
Tussock Jumper has been thinking how it could participate in the best possible way to repare this carbon rejection, we have decided from today that we will use 1% of our turnover for projects that will help to protect the oceans.

Surfrider Foundation receives Tussock Jumper's support
Through our commitment to 1% for the Planet we have chosen to donate to Surfrider Foundation Europe with whom we are joining the Green Marine Europe project.
In 2022, we made our first donation. The donation was directed through 1% for the Planet to the Surfrider Foundation, for its fight for ocean protection and its users.

Green Marine Europe project
Green Marine Europe is a voluntary environmental certification program for the European marine industry. Green Marine Europe environmental certification program offers a detailed framework for maritime companies to first establish and then reduce their environmental footprint. The candidates ship owners have to demonstrate year-over-year improvement in measurable ways to obtain their Green Marine Europe Label. The environmental program targets 8 performance indicators: Aquatic invasive species, Greenhouse gas emissions, Oily discharge, Pollutant air emissions NOX, Pollutant air emissions SOX and PM, ship Recycling, Underwater noise, Waste Management. The progress of the candidates is evaluated yearly on a 1-to-5 scale using performance indicators reviewed annually in the spirit of continual improvement at the heart of the environmental program.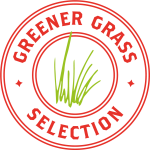 Wines in bulk for a lower impact
Since August 2021, we have decided to ship
specific wines across the planet in bulk
By doing so we are shipping 3 times more wine contributing to a lower environmental impact. To give you an order of measurement one container is 12000 bottles or 25000 L. These wines are the Zinfandel from USA, the Sauvignon Blanc from New Zealand and the Shiraz from Australia. In the future we could extend this to other references, however, we are very mindful of the economic and social impact has on the local community. By keeping production and bottling in countries such as Argentina and Chile we wish to contribute to improving the socio-economics of the region.

About Surfrider Foundation Europe
Surfrider Foundation Europe, an NGO created in 1990, works to protect the oceans, the coastline, the waves and their users. For 30 years, with a team of experts and 49 volunteer offices in 12 European countries, the association has been working with stakeholders (citizens, private and public sectors) on several major issues: aquatic waste, coastal development, climate change, water quality and user health.

About 1% for the Planet
®
The 1% for the Planet® global organization that exists to ensure our planet and future generations thrive. The 1% for the Planet® program inspires businesses and individuals to support Environmental Partners through membership and everyday actions. This program makes environmental giving easy and effective through partnership advising, impact storytelling and third-party certification.
Started in 2002 by Yvon Chouinard, founder of Patagonia, and Craig Mathews, founder of Blue Ribbon Flies, their business members and individual members have given hundreds of millions of dollars to their approved Environmental Partners to date. Today, 1% for the Planet®'s global network consists of thousands of businesses, individuals and Environmental Partners working toward a better future for all.